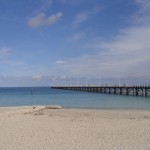 NOW SOLD Ref #602 South West – Part Time Business for sale $59,500
Location: Busselton, South West
Profit: $35,000
Ref No.: 602
NOW SOLD
NO RENT
  NO STAFF
    NO GOODWILL
      NO WORRIES!
2016 NET PROFIT
$35,000
This is a little beauty. Owner has had this for 14 years and wants to retire!!
Simple to operate and the perfect business for someone looking to work an average of only ONE DAY A WEEK. Very light duties so suit a lady or gent of any age.
We would describe this as a perfect small business package.
Stock only $6,000

No staff

No Goodwill

$53,500 Equipment

All cash receipts
$59,500
For equipment and stock.