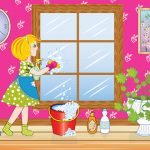 NOW SOLD Commercial Cleaning Business FOR SALE South West
Location: South West
Ref No.: #646
NOW SOLD

FOR LESS THAN
10 HOURS A WEEK
This commercial cleaning business ticks all the boxes for a safe, secure and very profitable business. Excellent staff in place and a huge list of regular clients. Includes schools as well as business premises, and a couple of holiday homes.
This category of business are real wealth builders and offer a great lifestyle of low hours as you employ the staff to do the actual work. Owner does the administration.
Ideally suited to anyone living in the South West as business can be remotely managed from a home office.
NOW SOLD
$90,000