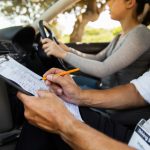 #618 Driving School FOR SALE Busselton $75,000
Location: Busselton
Profit: $54,016
Ref No.: 618
 DRIVING SCHOOL
Located in Busselton and servicing surrounding towns in the South West.
Established for 20 years it has posted strong net profits and a solid history of performance.
The business has 2 NEAR NEW dual control (one Auto and one Manual) low kilometres cars.

No rent as work from home.

Full Web site and well established on face book.

Accountant prepared profit and loss statements.
These businesses are rare to come onto the market.
This is predominently  a one person business, but lends itself to a couple with one person supporting the full time person about one day a week.
Currently the owner is busy all day Saturday  and works during the school term with most appointments before or after school hours, and takes a day off on Thursday.
VERY SECURE-FORWARD BOOKINGS 
Not only learner drivers but a whole range of drivers from overseas licence changeovers and refresher driving classes for the mature age driver. The new owner will have a sense of satisfaction as people gain their freedom from getting their licence.
Don't delay, call me now as businesses like this offering flexibility of working hours and a solid income are hard to come by in the South West.    
Price: $75,000
BUSSELTON REGION 
The Busselton district is one of the fastest growing regions in Western Australia.  The municipality has a current resident population of approximately 34,000 people (Australian Bureau of Statistics Census 2011) with an average annual growth rate of around four percent. The population is expected to increase to over 55,000 residents by the year 2026.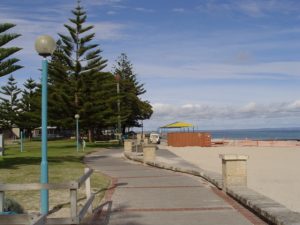 The wider South West region has a population of around 158,000 and is expected to grow to around 230,000 residents by 2026. (Source: WA Planning Commission report, "Western Australia Tomorrow" 2012).
In 2012, the Western Australia Planning Commission published an update on population forecasts for Busselton indicating a population
Increase by more than 58% by 2026 to 55,300 persons. This is regarded as significant growth and far exceeds previous predictions.
Schools
The WA State Government has commenced planning for a new campus of the South West Institute of Technology (TAFE), to improve education and training in the region. There are a choice of Private schools in the area as well as numerous state government schools.
Private Schools are listed in the following web site link http://privateschoolsguide.com/wa-south-region-private-schools
State Schools are listed in the following web site link