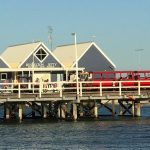 NOW SOLD South West Business for sale
Location: South West
Ref No.: 591
591   NOW SOLD
WANT AN EASY TO OPERATE MANAGED BUSINESS?
This business is safe, solid and has a reputation that you only get from providing a top class job every time. All a new owner has to do is step in and keep on looking after the mostly repeat customers that includes Local Govt. and businesses.
This business is now of a size of profitability that lends itself to be put under FULL MANAGEMENT.
You do the sums, Banks are offering 2% for a term deposit, Commercial Property 7% Shares 5% and this is offering a huge 40%. Contact Adrian Seale right now to get the facts. This is a fantastic business and well worth investigating further.
Home based
Two staff member and a few casuals as needed
One Manager
Normal business hours
No weekends or early or late work!!
Based in Busselton but owner lives Australind so a new owner could easily live Dunsborough or Margaret River
 Due to the nature of the business a manager would only work full time hours for about 8 weeks of the year, with substantial amount of short days or even days off during quiet periods. 
**The owner still works full time but is prepared to assist a new owner to find a manager and train them in the position
NOW SOLD
Price $204,000