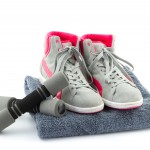 SOLD *Perth Metro* Fitness Centre FOR SALE
    SOLD                    
FITNESS CENTRE
North of the River
Perth Metro
Established over 2 1/2 years this 24 hour Centre occupies 500 sq m. of prime commercial showroom on a major arterial road.
As the business has a full time manager it is not necessary for an owner to devote many hours a week to the successful ongoing operation of the business.
A new owner could live potentially anywhere in the metropolitan area, even in a regional location, and remotely monitor the business.
1 part time employee
1 full time manager
Gross Sales $50,000 pcm
Circa 1000 + members
Big floor space , great parking
A safe and secure business with a loyal and growing client base.
What to do next?
Request a confidentiality deed (Located at the top of the page).
Once you have completed the online form and submit the information you will receive a personalised agreement by email which you then sign, date and witness and send back to us.
Upon receipt of the deed you will receive a detailed information memorandum as soon as it is completed.