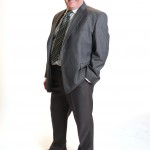 SOLD *SOUTH WEST* SAFE SECURE SOLID BUSINESS FOR SALE $350,000
SOLD
NET PROFIT FOR 2014 $151,385
With a world class range of brands and an enviable  record of sales over the many years it has been established this business is going to suit a hands on person with experience in mechanics and machinery.
Genuine retirement by the owners has placed this business on the market for the first time since they acquired it in 2002.
Monday to Friday with only a few hours on Sat morning with a lifestyle friendly 5pm close. Only 2 full time staff
Plant & equipment $35,000
Stock $170,000
Ideally suited to as husband and wife team.
This is a professional business operation backed and supported by a very substantial group of world class suppliers. With a mix of business and private customers it has the best of both worlds and the high exposure location means your customers know where you are. Any buyer in the Yallingup to Busselton Regions would find this business ideally located.
Solid handover to the new owners is available.
This is an exceptional low risk business that is ready for rapid growth. Call us now you owe it to yourself to investigate this business today.
Price $180,000 psav
What to do next?
Request a confidentiality deed (Located at the top of the page).
Once you have completed the online form and submit the information you will receive a personalised agreement by email which you then sign, date and witness and send back to us.
Upon receipt of the deed you will receive a detailed information memorandum as soon as it is completed.