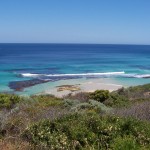 SOLD *Southwest* Home-Based Goldmine
Location: SouthWest
Ref No.: #542
  NOW SOLD           
This is the perfect long established home based business. Providing a range of services using to big and small business it has carved out a reputation for quality workmanship and good value for money.
Stock estimated at $10,000
  Plant & equipment $45,000
  No lease as home based
  No staff
You can operate this from anywhere, though  it is currently operating from a home based in the Coastal South West. Owner estimates on average no more than 10 hours a week is needed, even less. Work comes in usually by email and some of it needs to be quoted.
In past years this business has netted well in excess of $100,000p.a . The equipment is robust and industrial strength. All work is carried out in-doors and the finished jobs are usually picked up by courier or posted to the client.
What to do next?
Request a confidentiality deed (Located at the top of the page).
Once you have completed the online form and submit the information you will receive a personalised agreement by email which you then sign, date and witness and send back to us.
Upon receipt of the deed you will receive a detailed information memorandum as soon as it is completed.