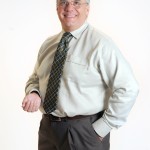 SOLD *Perth Metro Area* Fitness Centre FOR SALE South of River
   NOW SOLD          
FITNESS CENTRE
FULLY MANAGED
LOW RISK
 This well-established 24 hour Centre is located South of the River in the Perth Metro Area. The owner works around 2-3 hours a week and has streamlined this business to run with minimal staff. Computer systems facilitate electronic offsite reviews of the business operations. A new owner could live anywhere in WA ; even the Eastern States.
One manager , one casual assistant/cleaner
Plant Equip $460,000 in as new cond
Huge 680 Sq m premises
owner works only 2-3 hours a week to buy stock and do marketing admin
The huge membership base are on long term agreements so this business is very low risk.
A new owner may wish to take on a full time role in the Centre to further enhance profitability however this business is operating exceptional well why not leave it be and let the proven systems do their job for you.
Of course every day is the perfect opportunity of mixing business with your own fitness objectives.
Price $980,000
What to do next?
Request a confidentiality deed

 (Located at the top of the page).
Once you have completed the online form and submit the information you will receive a personalised agreement by email which you then sign, date and witness and send back to us.
Upon receipt of the deed you will receive a detailed information memorandum.